Tami's Helpful Tips: Steps Towards Homeownership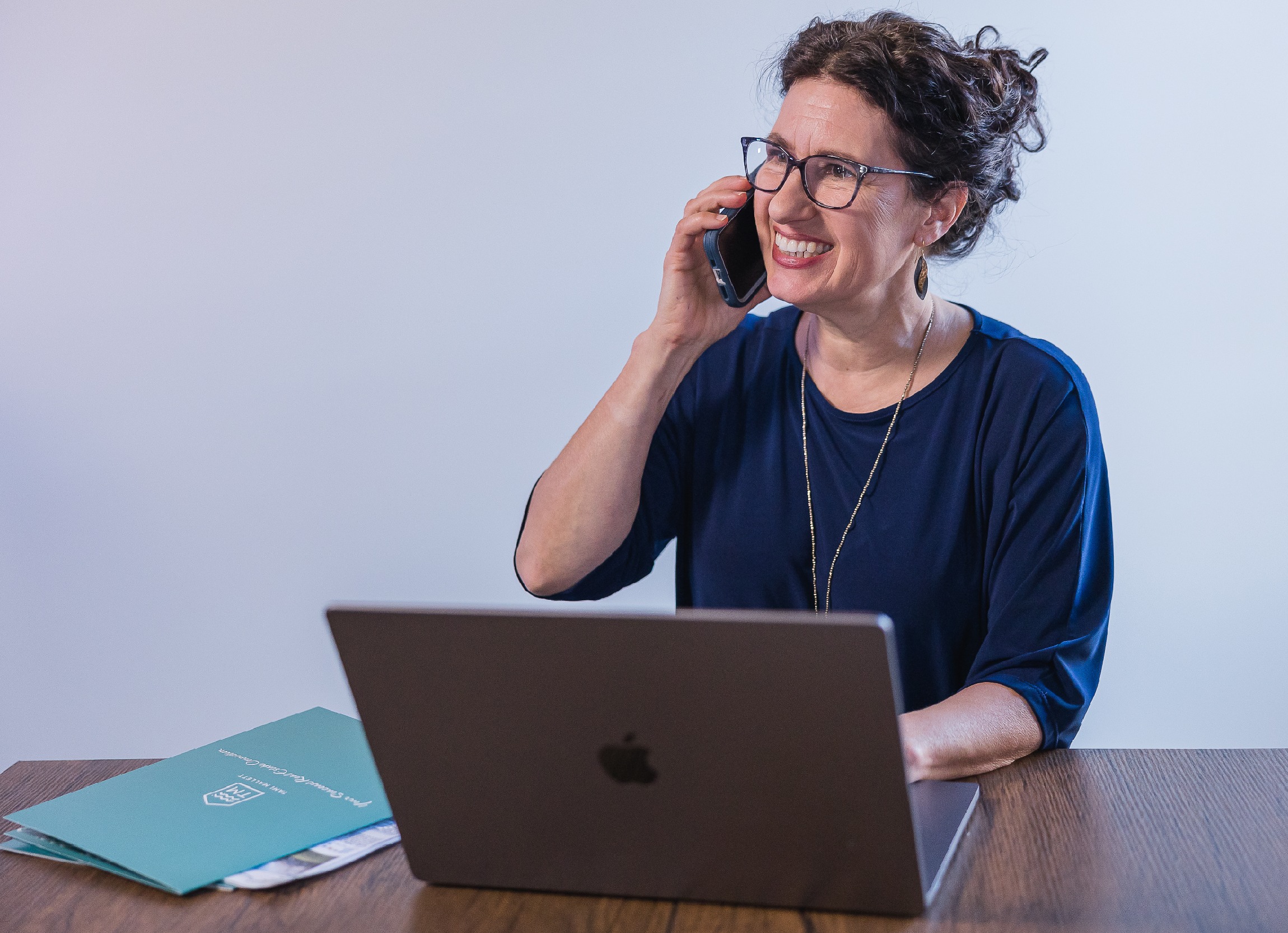 Sometimes, the hardest part of the home buying process is just figuring out where to begin. You don't have to know everything. I'm ready to guide you through every step of your path to homeownership. Here is a brief overview of the buying process:
Level 1: Prepare to Purchase
Work with a Professional Realtor. Understand the difference between customer and client level services. This is described in the Brokerage Relationship Disclosure form that I'll give to you at our first meeting. Clients receive more services than customers including advice, counsel, and assistance in negotiations. You can become a client by entering a written contract that will allow me to represent you.
Review real estate documents. Your offer needs to be in writing and there is a lot of paperwork involved in buying a home. Good news, we can complete paperwork online with electronic signatures, all you need is an email address! We will review these documents and the purchase and sales contract before we begin shopping for homes so that you are prepared to make an offer when you find the home you love!
Review your budget. All first-time homebuyers should take a hard look at their personal finances. Most buyers are interested in purchasing a home need to save money for their down payment, closing costs, and other expenses associated with moving and future home maintenance. So, setting up a budget (and sticking to it) is important when preparing for homeownership. See below for estimated costs.
Secure Financing. If you haven't already talked to a lender, I will introduce you to a local reputable loan officer who will guide you through the steps to get pre-qualified for a mortgage loan. Once you are pre-qualified for a loan amount, you will be able to determine which homes are in your price range.
Level 2: Find Your Home
Identify the features in a home and/or community that are most important to you and your family. It is worthwhile to figure out what your needs are, including price, size, bedrooms, bathrooms, garage, basement, and location, so you can narrow your home search and make the process more manageable. We will work together to narrow down your search to the homes that best fit your needs!
Start the informal search. I will set up an online search cart to alert you to new listings that are located in the areas and price range that meet your criteria.
Research the property before we set up a showing. When you see a property of interest, send me the address and I will gather more information for you and get answers to questions you may have before we set up a showing. When possible, drive-by first. Or, use google map to look at the area. Is the house in proximity to your work or other areas you want to be near? We can get a lot of information online to help you maximize your showing time.
Set up showings. Choose days and times that you will be available to look at properties. Many sellers require 24 hours notice for showings. The showing needs to coordinate with the seller, listing agent, buyer agent, and buyer so it's best to give me advance notice for showing requests so that you can see the property(s) you want to see when you want to see them.
Level 3: Make an Offer
Research the property before you put an offer in. Contact the town office to verify the tax amount. Review building permits for the property, zoning restrictions, and town regulations. Contact your insurance agent to get a quote on homeowners insurance and check to see if the property is in a flood zone. You may also ask if there have been any claims on the home. Review seller's property disclosures, deed, and covenants. Reach out to a title company for questions relating to the deed and covenants. Contact fuel and electric companies to get an estimate of utility expenses. Review surveys, town maps, and septic design when available. Contact an attorney for any legal advice or questions.
Make an offer on a home you want to buy. Part of this step includes examining, amending and signing a Purchase and Sales Agreement. This document is binding, so be sure you understand the terms of the agreement before you sign it. As a client, I can give you advice and help negotiate the purchase price and terms on your behalf.
Level 4: Fulfill Your Contract Deadlines
Have the home inspected by a professional. It is recommended that you arrange for a licensed home inspector to do a general inspection on the property you're purchasing. I will provide a list of recommended home inspectors. A home inspector will identify any significant issues with a home that could be cause for further inspection and/or negotiation with the seller. The inspector may recommend further evaluation from professionals in specific areas such as roof, electric, septic, plumbing, etc.
Complete a loan package. Contact your mortgage lender and complete your loan application. Be sure to respond promptly to any requests from the lender for information.
Get formal approval from your lender. A lender's formal approval of your loan request is called a "commitment letter." Give a copy of this letter to your real estate professional to confirm that you have complied with the terms of your contract with the seller.
Attend your loan closing. At the closing, you will sign all of the mortgage documents and receive the deed and keys to your home from the seller. Be sure you have read and fully understand all closing documents since they are legal and binding once you have signed them. Bring your photo ID to closing.
Never be afraid to stop and ask questions at any time during the process. The more you know the better prepared you will be for homeownership!
Buyer's costs include:
Inspections. ($350-$1500) Costs vary by size of home and type of inspections. The buyer chooses the inspection company and type of inspections. Options include--General building, radon air, water test, septic, lead paint, pest, structural and other inspections.
Mortgage Down Payment. For example 80% LTV on $350,000 house = $70,000 down payment
Points and Prepaids. Talk with your lender about these costs!
Appraisal. (approx. $400-$600) Lender orders appraisal after the inspection is complete
Title Prep and Title Insurance. ($600 and up) Title companies handle all aspects of a transaction from clearing title, paying off any liens, dealing with the lender, the town, and other lien holders, and they handle the actual closing. Title Insurance is required by banks if you're getting a mortgage. The lender can help the buyer choose a title company.
NH Tax Stamps. Buyer pays $7.50 per $1,000 of the sale price (0.75% of the total sale price)
Pro-rated items. For anything pre-paid by the seller, the buyer will pay at closing. Include town property taxes—prorated to the day of closing, fuel, and utilities.
Insurance. Lenders typically hold one-year insurance in escrow and mortgage payments will reflect 1/12th payment of insurance and property taxes